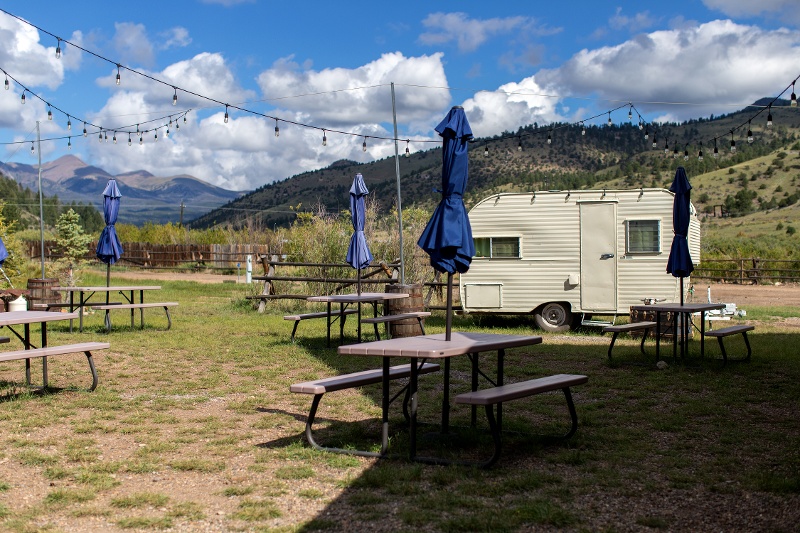 Christine Swisher has worked on perfecting the art of the team event experience for more than a decade. From gatherings of 7,000-plus, to more intimate experiences of four or five, there have been many learnings along the way. Here she is sharing her top 5 list of must-haves that will bring your team offsite, or any event, to the next level.
1. Communication With a Side of Over-Communication
Anticipate and communicate to your guests every question/answer that you can think of, and then some. Calendar invites, itineraries, and meeting agendas do wonders for ensuring that your event goes smoothly for both you and your guests. Not only should you include the basics such as the address of where to meet, but any info that will make their lives easier every step of the way, such as:
Suggested packing list
Recommended attire + a vision board with examples of event-specific outfit recs
What to bring to each activity
Roster of attendees
Parking info/ map
Where to go upon arrival
Extras - Think outside of the box! Weather forecasts can help guests be better prepared to pack for a climate that might be different than theirs. A fun blurb on the itinerary with nearby unique roadside attractions or venue-specific history can be a great conversation starter!
The way that you present this information is also important. A 50-page text-heavy document isn't helping anyone. Make it informative, but short, easy to follow, and visually appealing. When Wordle was the hot new craze, we teased the location of our next trip by creating a Wordle-type game for the team to guess.

2. Purpose

Know the point of your event, and make sure that you are accomplishing that purpose. Guests need to see the value in their time spent away from family or the comfort of their couch.

3. Structured Free Time

Some of the best feedback I have gotten over the years is to build in free time. It can be exciting to accomplish the impossible with calendar Tetris and fit in all of the back-to-back team-building activities, meetings, meals, etc. Don't get lost in the amount of activities you can fit in and remember that your guests are not robots, but people who need breaks. A block of time to check email, take a nap or go for a walk will do wonders for your attendees' mental presence and engagement at your next activity.

If guests are visiting a new city, give them time to explore! What is the point of a great location if there is no opportunity to experience it?

Free-time activity options are especially great if guests do not know the entire group. They can eliminate awkward moments of being nervous to join in with a group of people you do not yet know well. Ahead of the trip, guests can rank their top choices for activities such as a spa experience, free time by the pool, or golf. Their free time activity will be listed on their itinerary.

4. Food

Nothing is worse than being hungry and not having access to the comfort of your desk's snack drawer. Have snacks and beverages available at all of your activities. Make sure meals are coordinated and make sense with the schedule.

Put together gift bags with snacks that fit guests' specific dietary preferences and have them placed in guest rooms ahead of their check-in.

5. Something Unexpected

Your off-site doesn't need to be a trip to Willy Wonka's Chocolate Factory with shocking surprises at every turn, but having an element of surprise will take your event to the next level. Whether it be an unexpected gift under guest seats at your private rented movie theater, hired paparazzi outside of your big event, a surprise personalized scavenger hunt for your very competitive group, or even an animal encounter of a sloth stopping by your meeting room, you have the power to not only seamlessly execute a great event, but to add that little extra to make the time memorable and special.
––
Christine Swisher is a Senior Operations Specialist for Belle Communication – a woman-owned and led, nationally awarded and top-ranked PR agency that helps brands think bigger for now and next. The firm serves CPG, retail, restaurant and B2B innovators, and has partnered with more than 100 brands including Dearfoams, Nestlé, Jeni's Splendid Ice Creams and Nationwide Insurance.