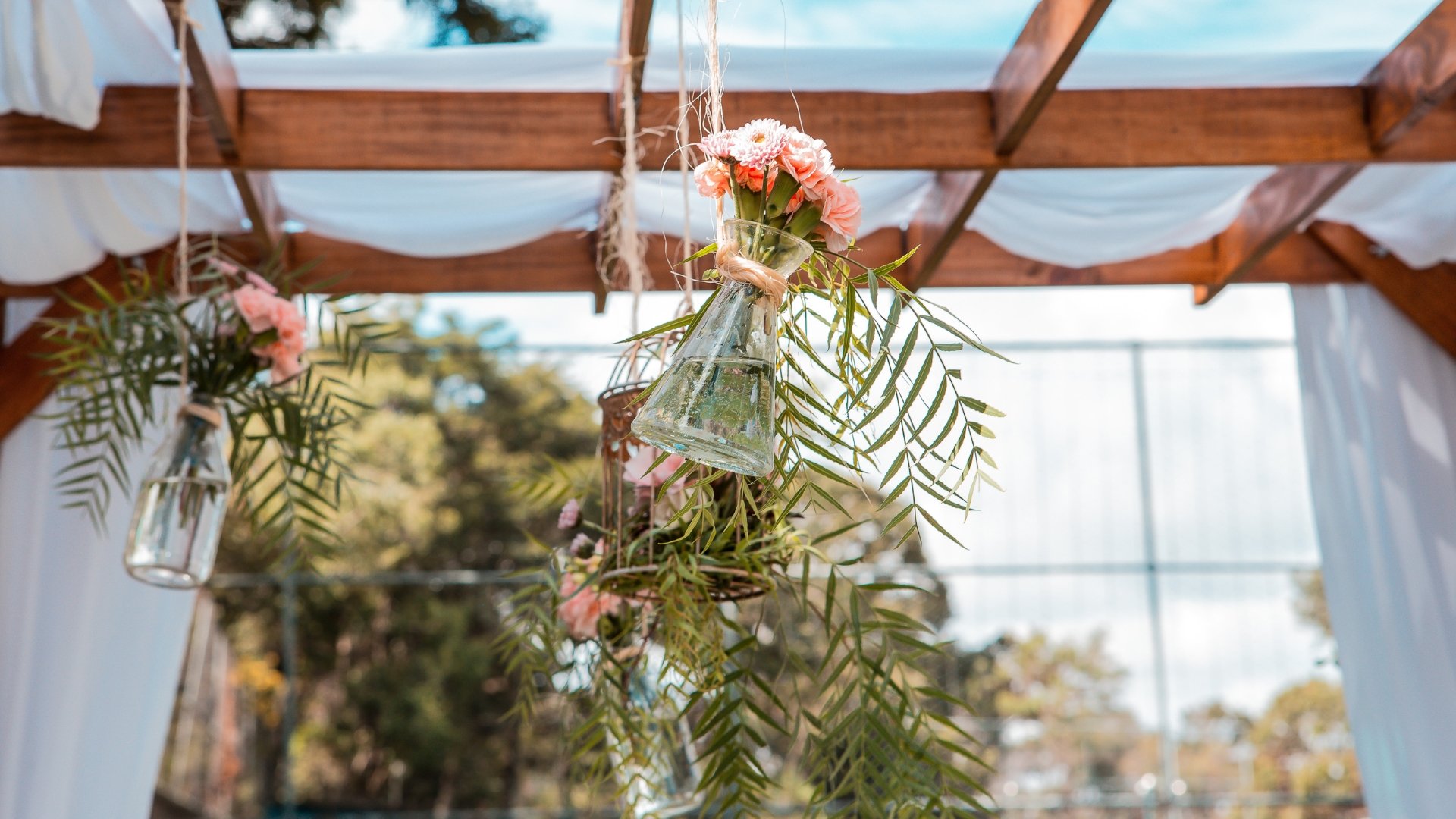 Embarking on the journey of planning a DIY wedding can be an incredibly fulfilling and unforgettable experience. However, for many couples, the mere thought of taking on such a task can be quite overwhelming, often leading to hesitation in securing the ideal venue for their special day.
To make planning a bit easier (and encourage more DIY weddings) here are the top 10 steps to get started on your DIY wedding process:
1. Define your vision: Start by envisioning your dream wedding and identify the key elements you want to incorporate. This will serve as a foundation for your planning journey.

2. Set a budget: Determine a realistic budget that aligns with your financial situation. This will help you make informed decisions and prioritize your expenses.

3. Create a timeline: Establish a timeline with key milestones, such as booking your venue, selecting vendors, and sending out invitations. Having a clear schedule will keep you organized and on track. On average, couples are booking their mountain wedding here at the Steel Horse 7 to 12 months in advance. You can schedule a tour here to ensure you get to see our venue before you book, and before your ideal dates are locked in by someone else.

4. Choose a theme or style: Decide on a cohesive theme or style that reflects your personalities and preferences. This will guide your décor choices, color schemes, and overall ambiance. There is an abundance of natural beauty at the Steel Horse, which often inspires a rustic, nature-focused backdrop.

5. Delegate tasks: Enlist the help of friends and family members who are willing to contribute. Assign tasks such as DIY projects, researching vendors, or coordinating logistics. And if needed, find a light-touch wedding planner or day-of coordinator to manage all the tasks that feel overwhelming.

6. Research vendors: Explore local vendors for services like catering, photography, and entertainment. Seek recommendations, read reviews, and compare prices to find the best fit for your needs. While we don't have a "preferred" vendor list, we do have a list of local vendors whom we've met personally and can recommend, or who are local and have worked here in the past with other couples. Here's the link to our Venue FAQ & Vendors packet.

7. DIY projects: Identify aspects of the wedding you can tackle yourself, such as creating centerpieces, designing invitations, or making favors. Get creative and enlist the help of your support team. Keep sustainability in mind! You can often find gently used decor items in Facebook groups like "Sustainable Weddings of Colorado", "Weddings of Colorado", and "Brides in Colorado."

8. Plan logistics: Consider the practicalities, guest accommodations, transportation, and seating arrangements. Ensure all logistical aspects are well thought out and organized. (A great task to delegate to a friend or family member, or planner, or coordinator.) At the Steel Horse, we can accommodate up to 40 guests between our versatile on-site sleeping arrangements – and there's an abundance of recreation in the area to refer to guests. Here's a list of things to do in and around the Steel Horse.

9. Coordinate with vendors: Communicate clearly with your chosen vendors to convey your expectations, discuss details, and finalize contracts. Stay in touch with them throughout the planning process. As a vendor, know that we WANT to hear from you and ensure we are all on the same page.

10. Enjoy the process: While planning can be demanding, remember to savor the journey. Embrace the opportunities for creativity, involve your loved ones, and enjoy the special moments leading up to your big day.

Remember, with careful planning, attention to detail, and a positive mindset, your DIY wedding will be a beautiful celebration filled with personal touches that reflect your unique love story. And by incorporating the natural beauty of the Colorado Rocky Mountains for your mountain destination wedding, you can create an unforgettable and picturesque celebration that showcases the unique charm of you and your partner, AND of the region.