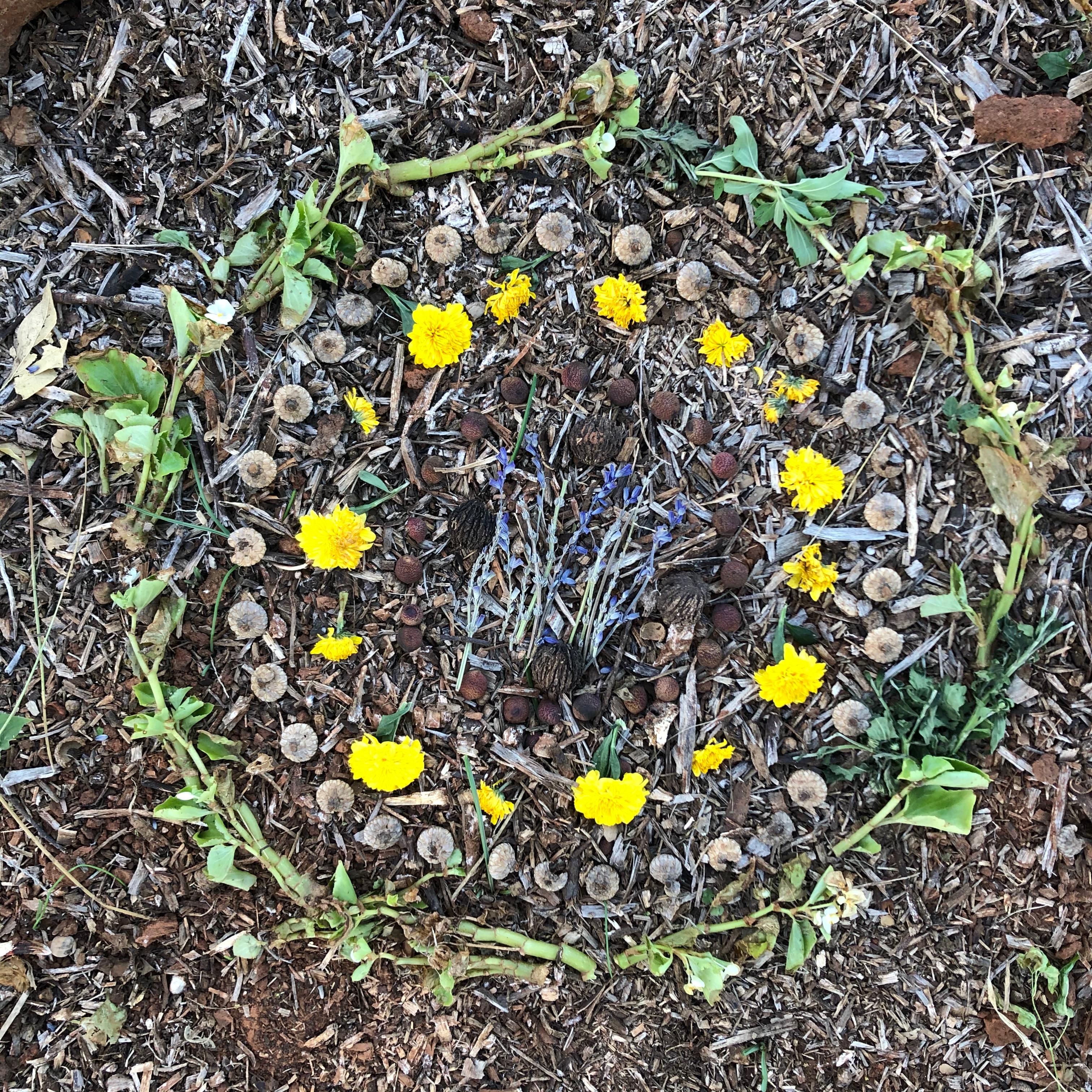 Book a memorable 'forest bath' experience for you and your weddings guests or retreat attendees with our partner, Root Down Nature Connection!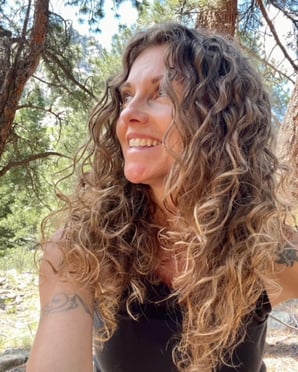 ABOUT ME:
I always like to start with gratitude. So please let me begin by offering my gratitude to Christina and The Colorado Retreat Co. for inviting me to share about my nature-connected wellness practice. My name is Brandee Boyd-Senters and I'm the owner of Root Down Nature Connection. I am a nature and forest therapy guide and a reiki practitioner. I grew up as a free-range child on the prairie, running wild through the fields under big open skies. I spent my summers on family camping trips marveling at fireflies and sleeping next to ice-cold natural springs that I would swim in until my lips turned blue on the hottest days. I often say that mother nature has always been a second mom to me. Throughout my life, I have found that time spent outdoors is a wellspring of life. A place for exploration, adventure, beauty, grounding, relaxation, and peace. In my late thirties, I found myself in one of those threshold times in life. I was in a liminal space between who I used to be and who I was becoming as I approached the second arc of life. It was during that time that I first heard about forest therapy, also referred to as forest bathing.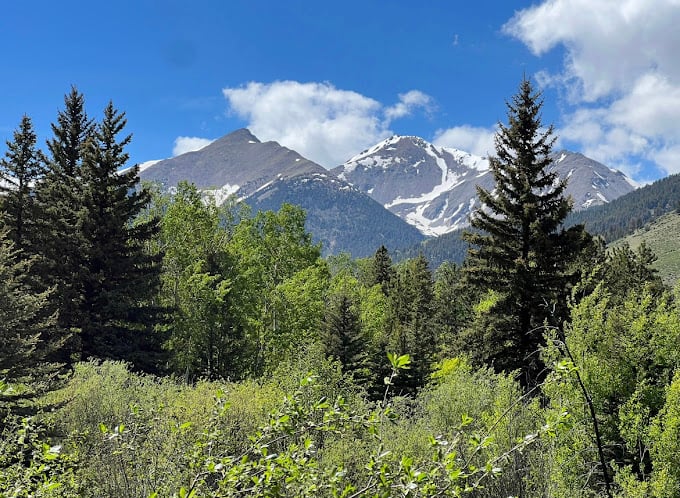 My love for nature and my intrigue about the practice sent me searching for a forest therapy guide in my area. I was not able to find a guide nearby; however, I stumbled upon a forest therapy retreat hosted by the Association of Nature and Forest Therapy (ANFT) in Rocky Mountain National Park, which happened to fall on the weekend of my birthday, so I decided to gift myself with the experience. That retreat changed my life and how I live in relation to nature. That intentional time spent in nature, and subsequent forest bathing sessions, shattered the illusion of separateness and helped me to remember that I am nature. My most authentic wild self was finding expression and belonging. It was as if I was truly seeing the beautiful web of interbeing and my place in it for the first time. Moving slowly, deepening, and paying attention, I was connecting with nature in ways like never before. I was meeting nature subject to subject, rather than subject to object. It occurred to me that while I had always loved nature, I was mainly consuming nature as an outsider looking in (with a camera), but I desired to connect. The loving embrace of the forest and the practice of forest bathing created a container for connection, growth, and healing to emerge in my life. I later followed my soul's longing to train with ANFT and become a guide so that I might hold space for others to connect with nature more intentionally.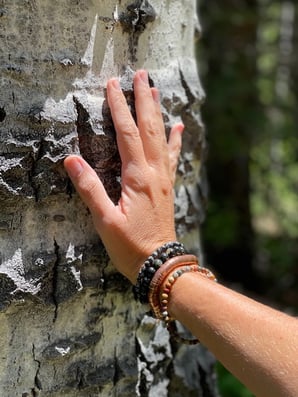 WHAT IS FOREST BATHING?
Forest bathing, also known as Shinrin-yoku, originated in Japan in the 1980's during a health crisis and rapidly increasing death rate. During that time, the country was quickly becoming more technologically driven, and people were spending much of their time indoors working long hours. The Japanese government created the practice of forest bathing to offer a remedy to the burnout and sickness that people were experiencing and a way to reconnect to the forests they had once called home. They also began researching the health benefits of forest bathing, and what they discovered was that the forest was healing people. There is now a large and growing body of scientific research on the many health benefits of nature and forest therapy. Some of those benefits include reduced stress, lower levels of cortisol, lower symptoms of anxiety and depression, improved mood, improved focus and creativity, lower blood pressure and heart rate, lower inflammation, improved immune system functioning, improved ability to fight cancer, and an increase in altruistic behaviors. The list of benefits associated with forest bathing may surprise many people. But when you consider that the majority of our evolution as a species has occurred living in nature, as nature, it begins to make sense. We share the same elements as the Earth and the cosmos. Time in nature is a reset for us. Nature is our home, and our bodies long to reconnect to the life-giving land that birthed us. We are at a moment in history when nature desperately needs us to remember who we are in order for healing to occur collectively for people and the planet.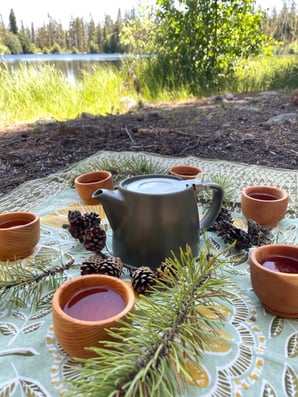 Forest bathing is a practice that helps us connect to the natural world and our own inner nature. In that connection, deep healing is possible. The forest has a way of meeting each person where they are. Each person's experience on a forest bathing walk or during a nature immersion is unique. In forest therapy, we have a saying, "The forest is the therapist, and the guide simply opens the door for healing to occur." For some people, healing means connecting to your playful inner child again or allowing yourself to be wild and free. For others, it might mean simply slowing down and allowing oneself to be present and embodied. Getting out of our heads, giving up the need to know, and meeting the moment as it is can be tremendously therapeutic. There are times when tears and deep emotions can arise on forest bathing walks as one communes with the forest and processes challenging life issues. Forest bathing often reminds us of aspects of ourselves that we have long forgotten. The simple act of bathing in the forest atmosphere is a movement towards healing. All experiences are welcome in this practice. There is no wrong way to do forest bathing.
WHAT TO EXPECT DURING A FOREST BATHING WALK:
A traditional forest bathing walk lasts between two to three hours, depending on the location and size of the group. The walks begin with an introduction by the guide. Participants are then guided through a series of invitations with the intention of becoming more present and grounded while deepening into the senses and connecting with the natural world. Mindfulness is an organic undercurrent during forest bathing walks. The walks are mostly silent, while opportunities for sharing are offered between each invitation. Sharing circles offer participants a safe space to reflect on what they are experiencing while being witnessed by the group. All of the invitations and sharing opportunities are optional. Forest bathing walks conclude with a tea ceremony made from wild harvested or locally sourced plants graciously provided by the land. The tea ceremony is our opportunity to offer our gratitude to the land and alchemize the experience together before making our way back to the tame world.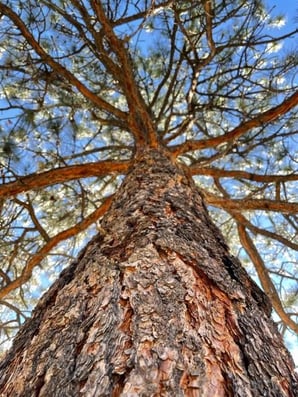 Nature connection can occur anywhere nature exists, not only in forests. These experiences are equally meaningful in meadows, wildflower fields, city parks, and oceans and rivers. Our imagination is our only limitation when it comes to opportunities to deepen our relationship with nature. As a nature and forest therapy guide, I offer guided forest bathing walks and nature immersions throughout the Arkansas River Valley and surrounding areas. The nature immersions I offer have a slightly different flavor than the traditional forest bathing walks that I offer. The nature immersions often incorporate mindfulness elements such as meditation, journaling, and solo wanders in addition to forest bathing.
HOW TO WORK WITH ME:
I offer scheduled forest bathing walks and nature immersions to the public, and I am also available for private events. I work with groups as well as couples and individuals. I welcome the opportunity to collaborate with retreat organizers. I also work with companies looking to offer this practice as part of an employee wellness event. I can tailor the experience to meet your group where you are both geographically and on your life journey. I have an office in Buena Vista where I offer private EcoReiki sessions. In EcoReiki, I introduce the sights, sounds, and scents of nature, in addition to guided nature meditation, to help my clients reach a place of greater opening and enhanced receptivity to the healing energy of Reiki. I can also incorporate EcoReiki at private events upon request.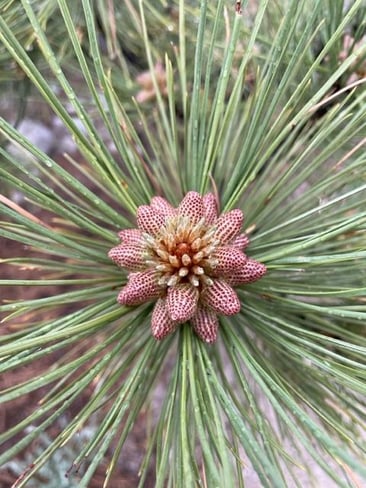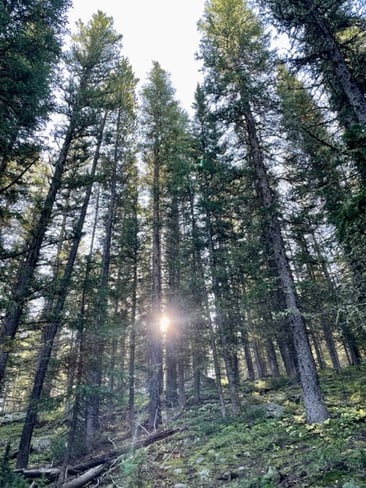 I am excited to bring my offerings to the Colorado Retreat Center and to work in collaboration with the land and the many beings who call the space home. Christina's passion for nature and seeing transformation and healing in others was evident from the moment I met her, so the decision to work together was effortless. The universe has a way of weaving the threads of our lives together like that. In the future, I will be offering spiritual coaching as well as guide services to those working with plant medicine. To learn more about my current offerings or to contact me to discuss ideas for a private event, please email me at brandee@rootdownnatureconnection.com or visit www.rootdownconnection.com. As always, I look forward to connecting my roots to yours.